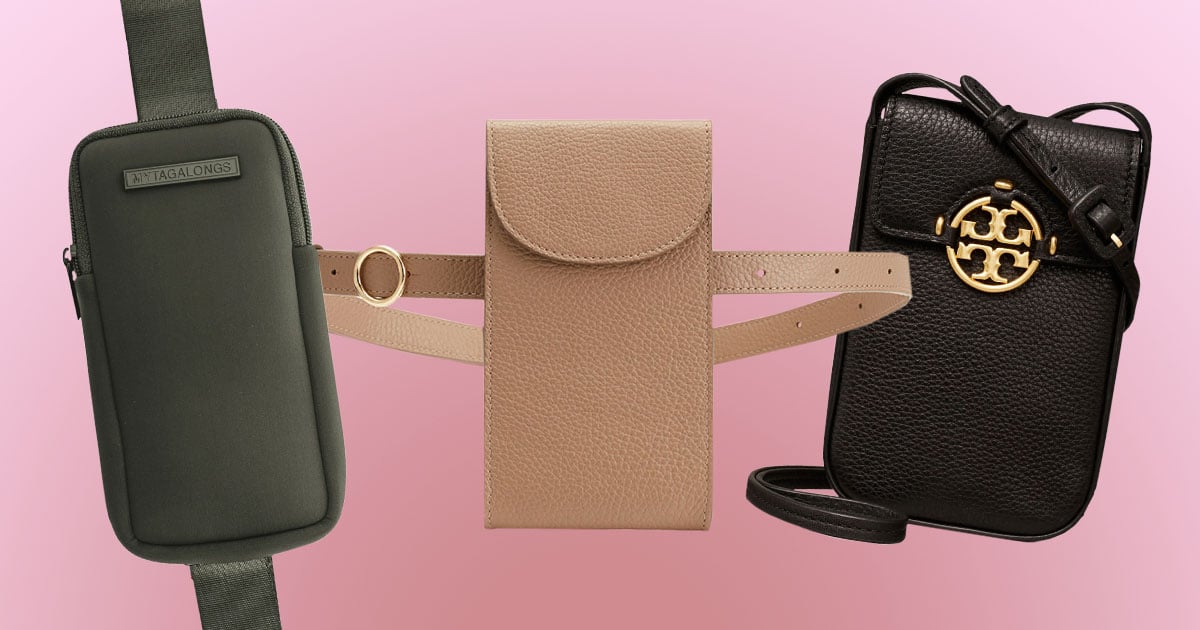 As POPSUGAR editors, we independently select and write about stuff we love and think you'll like too. If you buy a product we have recommended, we may receive affiliate commission, which in turn supports our work.
While we love crossbody bags, we've felt inspired to fully embrace a more hands-free lifestyle and transition to using crossbody phone bags. These compact pouches can fit your phone, a couple of credit cards, and maybe a face mask or tube of lip gloss. These mini bags are ideal for when you want to travel with as little as possible, especially by airplane or train, so you can keep your tech gadget essentials, passport, or driver's license close by.
Whether you're planning a big trip where you'll need to pack light, are on the hunt for an everyday pouch, or need a great gift for a friend, these 12 crossbody phone purses are game changers. The right crossbody cell phone bag will fit your iPhone or Android and little else because, at this point, all you really need is your phone. We found picks that are sporty and perfect for hikes, along with more luxurious designer picks. Plus, some are even crossbody phone case wallets, so you can combine your wallet and everyday purse into one seamless accessory.
From an affordable mint leather pouch from Amazon that's trendy in color and can also be converted into a wristlet to some majorly chic options with recognizable hardware from the likes of Gucci, Saint Laurent, and Tory Burch, keep reading to shop our favorite picks for crossbody phone bags that go the extra mile when it comes to convenience. One thing's for sure — you won't miss lugging around your oversize tote bag one bit.
— Additional reporting by India Yaffe and Sarah Wasilak