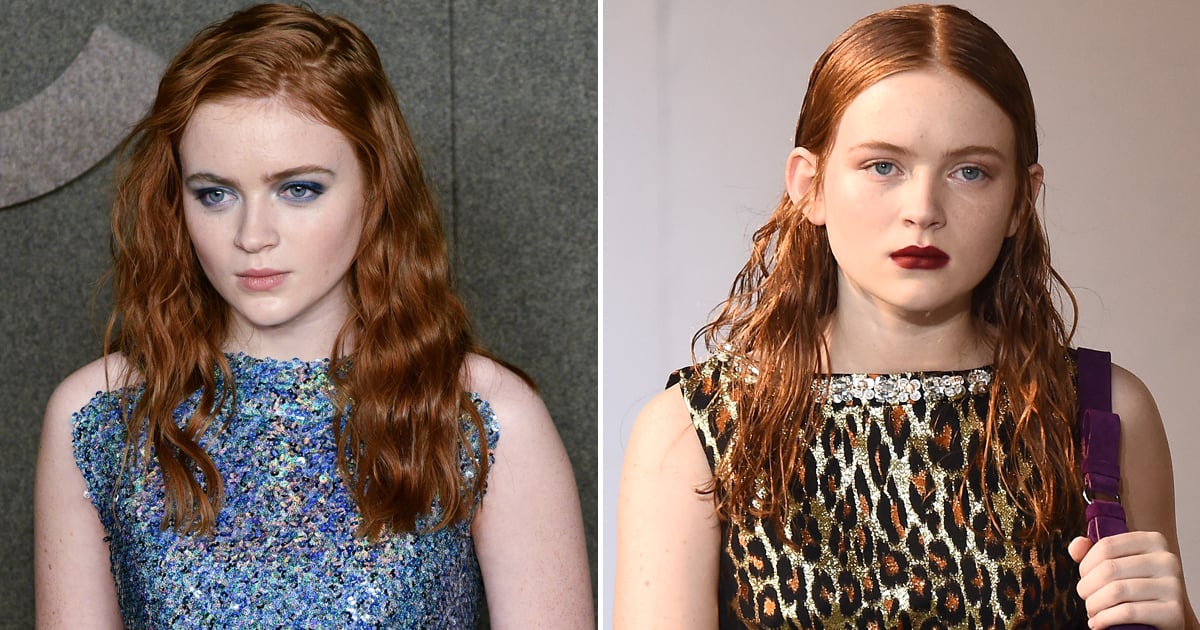 In the five years since joining Millie Bobby Brown, Noah Schnapp, Finn Wolfhard, Gaten Matarazzo, and Caleb McLaughlin as part of the "Stranger Things" crew, Sadie Sink has separated herself from her '80s persona with a red carpet wardrobe that Robin and Nancy would eagerly travel to the Upside Down for. The minute Sink skateboarded into Hawkins Middle School in a pair of vintage green Vans, we knew this was the kind of girl we wanted to battle supernatural demons with.
While each main cast member has a unique retro fashion sense — and their own voluminous hair routines — Max's skater-girl style is the quintessential kid-trapped-in-a-sci-fi-horror-film uniform, arguably making her looks some of the best on screen. Off screen, Sink's outfits range from polished monochrome ensembles with sleek finishes to Barbie-pink poof dresses and tailored pantsuits.
In 2018, Sink attended Miu Miu's Women's Tales Dinner during the Venice Film Festival, then joined the brand again in 2019 to walk the Cruise Collection Show at the Hotel Regina in Paris. As a teenager, she also made her love for Chanel known when she wore sequin aqua shorts and a matching crop top at the fashion house's Metiers d'Art 2018 / 2019 Show at The Met, black culottes and a silky white top printed with the brand's logo at the "Chanel N°5 in the Stars" party at Rockefeller Center in 2021, and a tweed skirt suit at the Chanel Tribeca Festival Artists Dinner at Balthazar in 2022.
Even though Max would likely skip out on the rhinestones and frills, Sink wears every designer look like she's ready for the runway. See her best red carpet ensembles from all angles here.