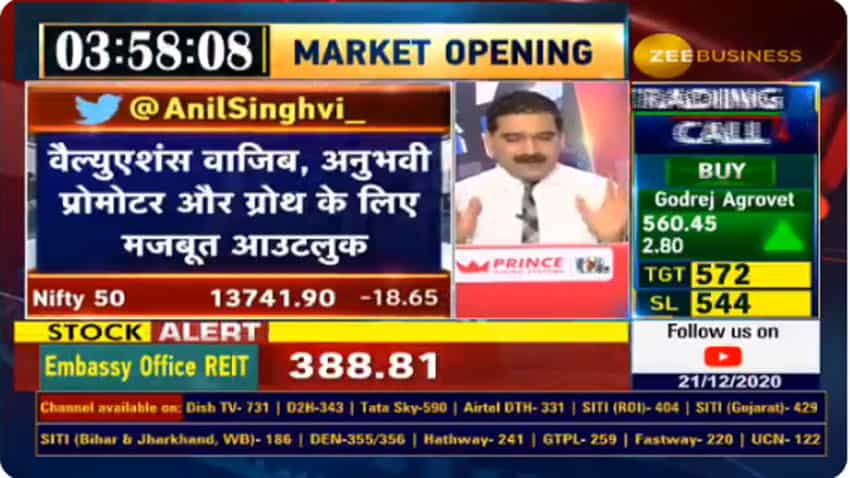 Antony Waste Handling IPO opened on Monday. A similar attempt was made in March, 2020 and it did not give desired results due to pandemic. What should the investors do this time? Zee Business Managing Editor Anil Singhvi explains about Antony Waste Handling Initial Public Offering (IPO) and also advised investors about what they should do about it.
The Managing Editor said that had any company brought an IPO in March, it would have suffered the same fate. He said that during the March market crash, Antony Waste Handling even reduced the price band. Despite that, Antony Waste issue did not get a good response.
Watch Zee Business Tweet Video Below:
एंटनी वेस्ट हैंडलिंग सेल के IPO में क्या करें…

लिस्टिंग गेन के लिए छोटी अवधि के निवेशक पैसे लगाएं…

अनिल सिंघवी- लंबी अवधि के लिए भी लगाओ पैसा#AntonyWasteHandlingCell #IPO #NewIPO @AnilSinghvi_ pic.twitter.com/fH6wvSEayI

— Zee Business (@ZeeBusiness) December 21, 2020
There are very few cases where a company conducts an unsuccessful IPO and follows it up with another issue at a higher price band. The Antony Waste IPO price band in this public offering is between Rs 313 -Rs 315. Antony Waste promoters this time are aiming at getting good money as the mood of the markets is way better.
The Antony Waste IPO closes on 23 December.
About Antony Waste IPO
Antony Waste Handling stock is available at a PE multiple of 15. The valuation is reasonable and is only three times of the book value, Singhvi said.
Antony Waste is one of its kind company in the waste management sector. Antony Waste gives its services in 5 municipalities including Mumbai. Antony Waste IPO promoters have good experience of this sector as the company has been in this business for almost two decades, he said.
The government focus is also now on Swachh Bharat and Smart Cities and this theme will help Antony Waste Handling, he further said. There is a clear growth visibility in the company.
What should investors do?
Singhvi repeated that this is one of its kind of company to get listed. He added that investors can put money in Antony Waste IPO from the standpoint of listing gains and also for long term positions. The IPO is expected to see good response and this issue is likely to give good listing gains, he further said. Antony Waste Handling is a good stock to have in the portfolio, he added.
See Zee Business Live TV Streaming Below:
Antony Waste IPO History
Antony Waste IPO had been launched first In March 2020. It was for Rs 200 crore, but due to lukewarm response by investors and weak markets situation due to Covid-19 pandemic, it had failed to go through.