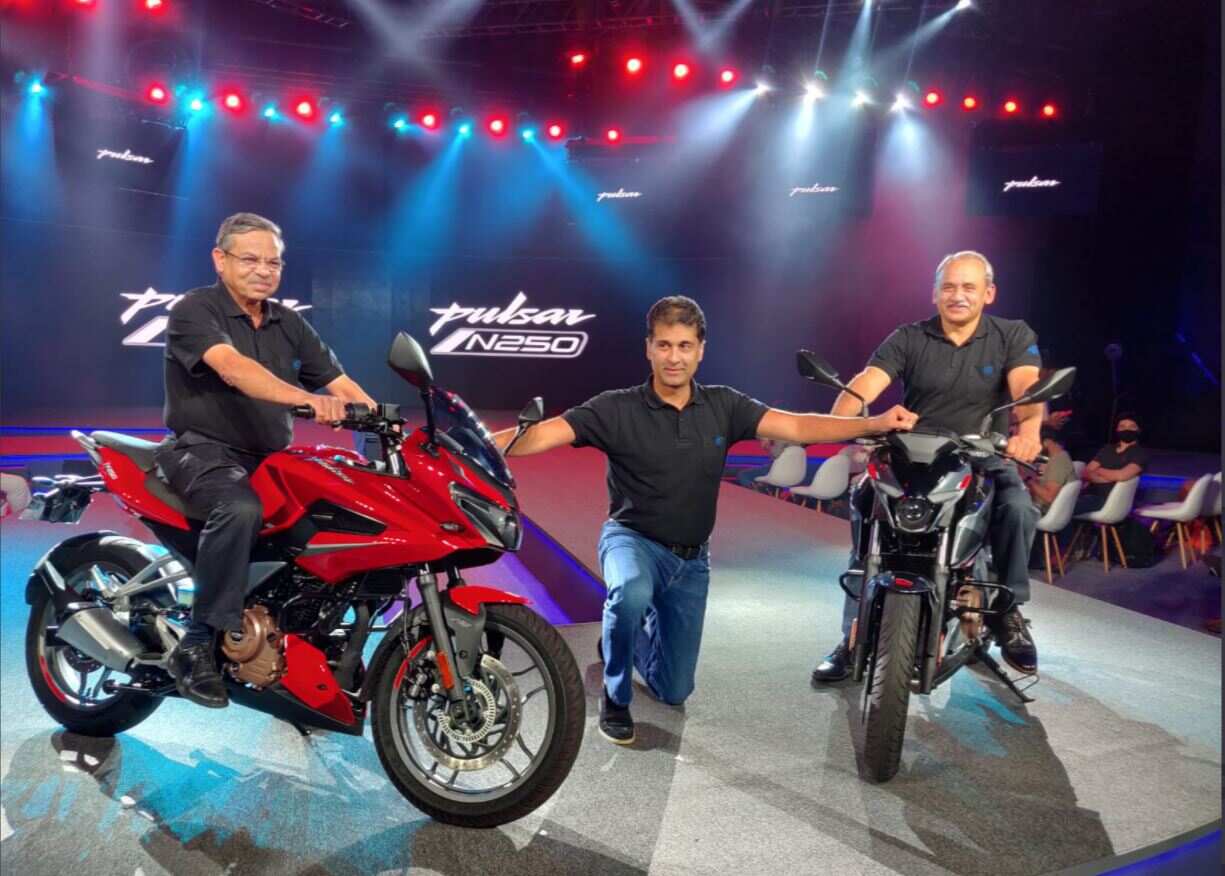 Bajaj launched the 2021 Pulsar F250 and the 2021 Pulsar N250 today in the Indian market. The Bajaj Pulsar is an iconic Indian motorcycle. Since its inception, the Pulsar created a new segment called 'Sports Biking' in Indian motorcycling and redefined motorcycle riding for the Indian youth.
"This is exactly after 20 years when for the first time the Pulsar was launched, the 2021 Pulsar 250 is being rolled out," Rajiv Bajaj, Managing Director, Bajaj Auto. Sharing the bitter-sweet memory, he mentioned that the company is 3 years late with the new Pulsar. The pulsar made this company the world-class, global and the best teacher, he added.
New features and new technologies have been introduced for the first time. Nitrox suspension has been introduced for the first time. The 2021 Pulsar F250 is priced at Rs 140,000 and the 2021 Pulsar N250 is priced at Rs 138,000.
The New Reloaded Pulsar 250 Is Finally Here: WATCH VIDEO
The Pulsar from Bajaj Auto is one of the most popular bikes in the country. It has created massive and loyal customers in India in the past two decades. Since it was first introduced and the latest entrants are likely to build on the tremendous success enjoyed by the bike.
In the last two decades, the Pulsar has grown into many updated models with cutting-edge and is a perfect combination of style and performance. Subscribe to the official Pulsar YouTube channel to get quick updates on Bajaj Pulsar expert reviews, Bajaj Pulsar features of upcoming pulsar bikes, latest Pulsar TV commercials, bike do-it-yourself videos, stunt guides, etc. and also engage with other Pulsar Maniacs.
The new Pulsar 250 is the flagship model in the Pulsar family of bikes. It will be the most powerful Pulsar to be ever launched by Bajaj Auto in India, or elsewhere in the world.
Bajaj has earlier confirmed the new Pulsar model will get a single mono-shock unit. It will come based on the same body design lines as the pre-existing models in the Pulsar range. Expect a sharper and more sculpted exterior look from the new Pulsar 250.
Bajaj has already teased the silhouette of the new 2021 Pulsar 250 bike in previous teasers hinting that the bike is likely to come out to be slightly bigger than the current Pulsar 220F model. But the official dimension figures are set to be revealed later in the day today, along with the pricing of course.
See Zee Business Live TV Streaming Below:
As per the teased details, the new Pulsar is likely to receive a slew of features such as LED headlamps and DRLs, telescopic forks, split seats, LED tail lamps and indicators, and a semi-digital instrument console. Also, the company has already teased the exhaust note of the new Pulsar 250 in previous promotional clips.