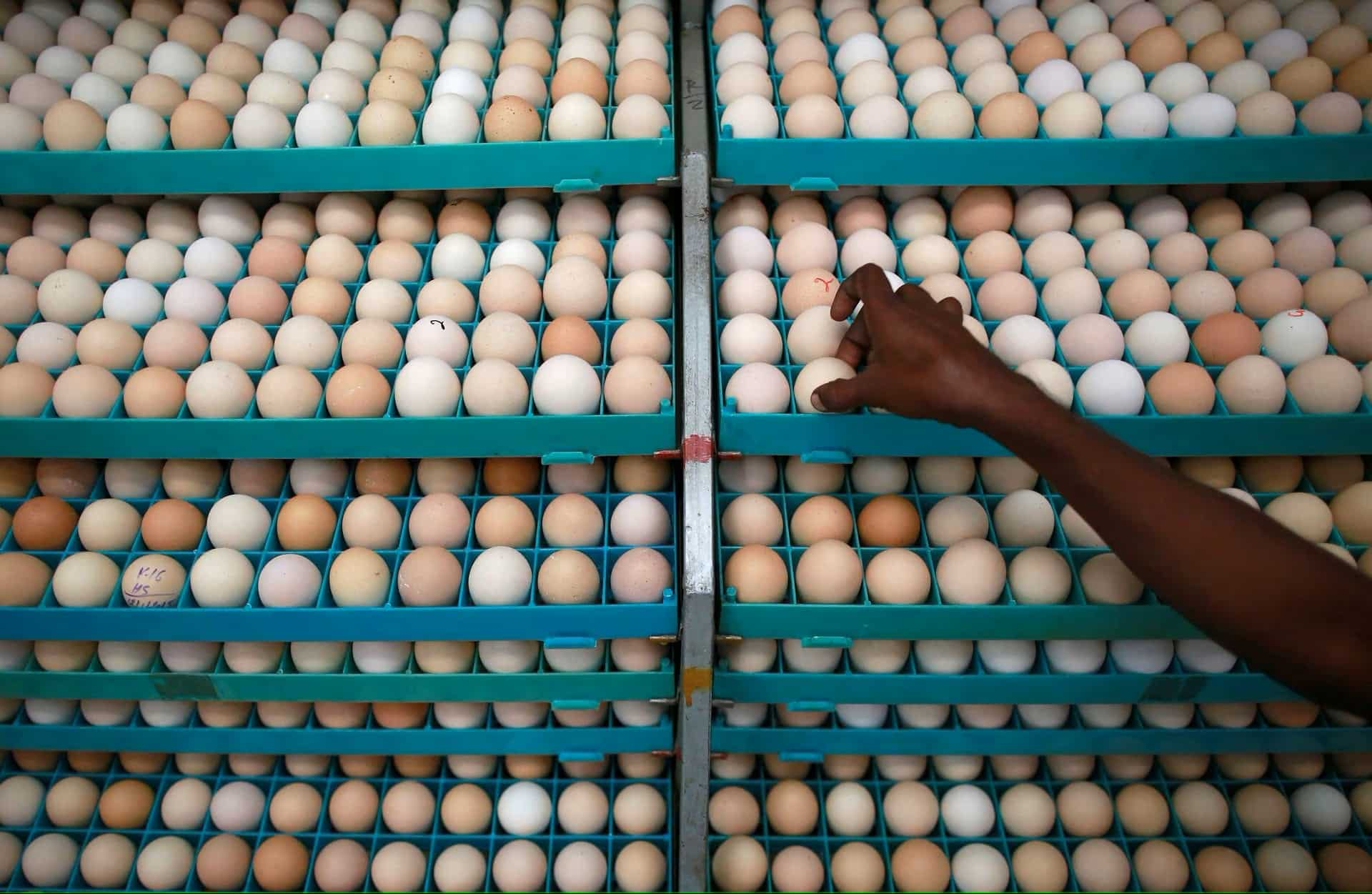 Egg prices touch record high: The consistent rise in inflation rate has not just affected our food basket of fruits and vegetables but also the prices of eggs which have touched a record high, of late, the world over.
Eggs, which come in the segment of cheap nutritious food, were sold in bulk last year at a price of around Rs 450 per hundred. However, its prices touched the level of Rs 630 per hundred in the first month of this year (2023) itself, according to Zee Business report.
The prices have increased by about 25-35 per cent in just 3-4 months. Although the wholesale prices have come down slightly from the record level in the last one week, seeing the heat of the market, the retailers are not ready to reduce the prices.
Exports to blame for rise in prices?
The Russia-Ukraine war has led to a shortage of eggs in many countries. In addition, increased demand amid record food inflation across the world has led to hoarding in many countries. Due to rising prices globally, most of the companies are focusing on exports to capitalize on this opportunity.
In such a situation, the demand for export of eggs from India has suddenly increased and a record 50 million eggs are expected to be exported this month. At present, along with Malaysia, there is a strong demand for Indian eggs in Gulf countries like Oman and Qatar, as well as in Japan and New Zealand.
China is facing issues due to Covid and subsequent lockdowns while the United States, New Zealand and Australia faced bird flu scare.
Malaysian import of eggs from India caused supply constraints?
The price of eggs in Malaysia had gone up to a record level during November-December last year. To curb prices, Malaysia's Ministry of Agriculture and Food Security (MAFS) announced the opening of egg import, which specifically import from from India by air. Exporters claim that India exported 50 lakh eggs to Malaysia in December, which is likely to touch the level of one crore this month.
India – A global player in egg market
According to the International Egg Commission, 60 per cent of eggs in the world are produced in China, Europe, America and India. According to the Economic Survey 2021-22, India is now third in global egg production with an annual capacity of 1,250 crores.
Domestic consumption of eggs is high in Winter
On an average, 91 eggs are consumed per person annually in India. But its consumption increases in the winter season. Although the prices of eggs in the global market are higher than in the domestic market.
Maharashtra facing shortage of 1 crore eggs per day
Maharashtra consumes more than 2.25 crore eggs per day and is facing a shortage of 1 crore eggs per day.
Also Read | Delhi weather, temperature today: Cloudy morning in NCR, drizzle in parts of national capital; higher reaches receive fresh snowfall in Himachal