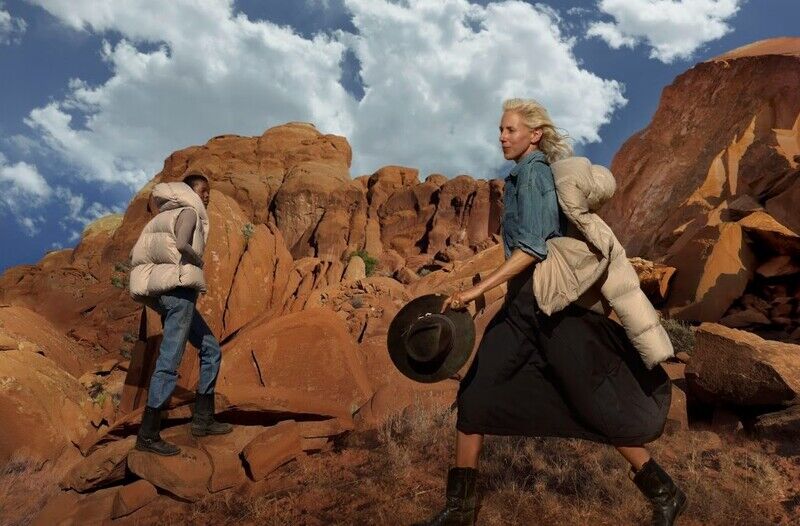 Canada Goose, the renowned luxury outerwear brand, has launched its global Fall/Winter 2023 campaign, "Live in the Open," celebrating female empowerment and individuality. Captured by the legendary photographer Annie Leibovitz, the campaign is set against the raw beauty of New Mexico and features trailblazers from diverse fields: BAFTA-winning cinematographer Sophie Darlington, celebrated actress and writer Sheila Atim, and Olympic ice hockey player Kimberly Newell.
The campaign draws inspiration from 1961, a significant year in golf history when the PGA of America removed its Caucasian-only clause. The imagery showcases the brand's latest collection, which is influenced by the natural hues of New Mexico. This collection, which includes outerwear, knitwear, and accessories, offers a blend of style and functionality, with pieces designed for modern aesthetics while ensuring optimal performance.
The collection will be available from September 14, 2023, in select stores globally, online, and through select wholesale partners.