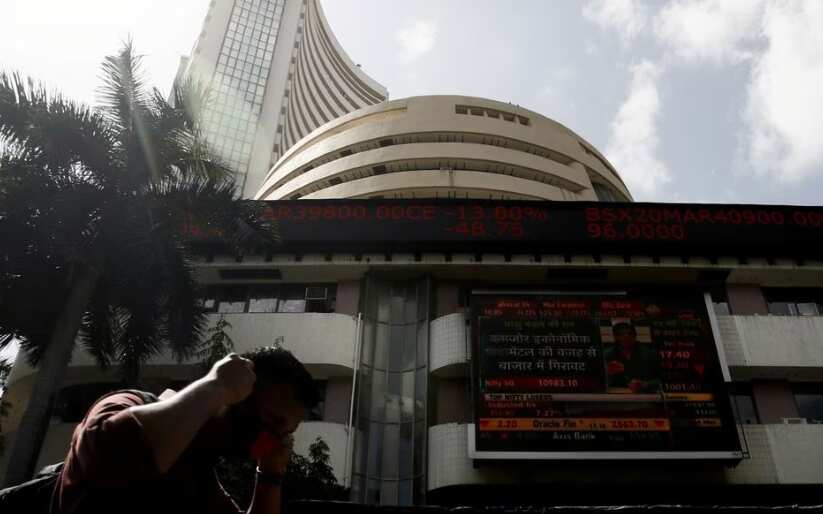 Indian equity benchmarks Nifty50 and Sensex are likely to make a gap-up start on Monday, as indicated by Singapore Exchange Nifty futures, amid largely positive moves across global markets after a weekend deal by US President Joe Biden and congressional Republican Kevin McCarthy to suspend the US government's debt ceiling, ending a months-long stalemate and angst for investors.
Stay tuned on Zeebiz.com to find out what could impact your trade today. We have collated a list of the top 10 things to know that could affect the market:
SGX Nifty futures
Singapore Exchange (SGX) Nifty futures, an early indicator of the Nifty 50 index, were up 160.5 points or 0.9 per cent at 18,708.5 at the last count ahead of the opening bell on Dalal Street, having risen as much as 178.5 points to 18,726.5 earlier in the day.
Asian shares
Equities in other major Asian markets rose on Monday, with MSCI's broadest index of Asian shares outside Japan trading 0.5 per cent higher. Japan's Nikkei 225 was up 1.4 per cent, China's Shanghai Composite 0.3 per cent, South Korea's KOSPI up 0.2 per cent and Singapore's Straits Times 0.5 per cent. Hong Kong's Hang Seng, however, was down 0.2 per cent.
.
Wall Street
The three main US equity benchmarks — the S&P 500, the Dow Jones and the Nasdaq Composite — jumped on Friday, with semiconductor chip stocks rising for a second straight day on optimism about artificial intelligence. The Dow Jones Industrial Average rose one per cent to end at 33,093.3, halting a five-day losing streak. The tech stocks-heavy Nasdaq Composite climbed up 2.2 per cent to finish at 12,975.7 and the S&P 500 gained 1.3 per cent to 4,205.5, its highest since August 2022.
Dollar index
The dollar was firm against six currencies other than the rupee on Monday as economic resilience in the US raised market expectations for further rate hikes by the Fed. The greenback notched a fresh six-month high of 140.91 yen in early Asia trade and was headed for a monthly gain of more than three per cent against the Japanese currency.
US economy resilient
Data released on Friday showed that US consumer spending increased more than expected in April and inflation picked up, adding to signs of a still-resilient economy. The data came days after Germany's economy entered a technical recession owing to sticky inflation and lower consumer spending.
Rupee vs dollar
The rupee gained by 14 paise or 0.2 per cent to end at 82.58 against the US dollar on Friday, supported by foreign capital inflows and a positive trend in domestic equities , However, strength in the greenback against major crosses overseas restricted the upward movement in the rupee, according to forex traders.
Gold price
Gold prices slipped on Monday as a tentative deal sealed over the weekend to suspend the U.S. debt ceiling coupled with jitters around higher-for-longer interest rates weighed down on the non-yielding metal's appeal.
US debt ceiling update
Risk sentiment in Asia was buoyed by news over the weekend that US President Joe Biden had finalised a budget agreement with House Speaker Kevin McCarthy to suspend the $31.4 trillion debt ceiling until January 1, 2025.
Q4 results
Adani Transmission, IRCTC, NHPC, Ipca Laboratories and Campus Activewear are among the companies scheduled to report their quarterly numbers on May 29.
Crude oil
Oil prices rose in early Asian trade on Monday. Brent crude futures climbed by 39 cents, or 0.5 per cent, to $77.3 a barrel and US West Texas Intermediate crude gained by 45 cents or 0.6 per cent to $73.1 a barrel.