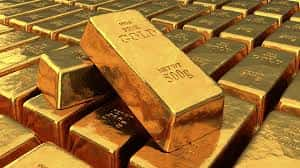 Overall, gold prices remained supported as investors focused on the US fiscal stimulus package that is set to be voted on by Congress, with fresh restrictions forced by a new Coronavirus strain in the UK providing further support to the metal. Hence, ICICI Securities expect gold prices to remain positive towards Rs 51000 level in the short-term.
After remaining firm above 73.5 levels, a sharp rebound was seen in the US$INR pair, which moved above 74 levels. ICICI Securities feel weakness in the rupee could lead the pair towards 74.5 levels in the coming days. The dollar-rupee December contract on the NSE was at 74.1 in the last session. The open interest increased by 0.3% in the December series contract.
Equity benchmarks started truncated week on a negative note tracking weak global cues which dented the market sentiments. The Nifty ended the session at 13328, down 432 points or 3.14%. Market breadth turned weak with an A/D ratio of 1:7 as the index witnessed its biggest intraday decline (646 points) since March 2020. Sectorally, all major indices ended in red weighed by metal, auto and financials.
Technical Outlook:

The equity benchmark formed a sizable bear candle with a small lower shadow as Nifty failed to sustain a new all time high of 13778 amid overbought placement of weekly stochastic oscillator (which was at 97 level in Friday's session), indicating profit booking at high levels. Contrary to our expectation, the selling pressure accelerated on the breach of Friday's low (13659), signifying extended profit booking.

Key point to highlight is that, index formed lower high-low after a consecutive seven weeks rally (2240 points), indicating a pause in upward momentum. Thus, after Monday's sharp decline possibility of pullback cannot be ruled out, however, ICICI Securities believes the upside will be capped at Monday's high around 13800 levels that coincided with price parity of May-September rally (8806-11794) projected from September low of 10790, placed at 13778. Going ahead ICICI Securities believes, breach of Monday's panic low 13131 would lead to prolongation of corrective move, else consolidation amid stocks specific action that would help weekly stochastic oscillator to cool off the overbought conditions (currently placed at 84).

The broader market snapped seven weeks winning streak as Nifty mid cap and small cap indices breached last week's low and witnessed profit booking amid overbought placement of stochastic oscillator. Key point to highlight is that, since June, Nifty midcap and small cap indices have held their 50 days EMA, indicating elevated inherent strength. Thus, in the current scenario 50 days EMA would continue to act as key support for the broader market indices.