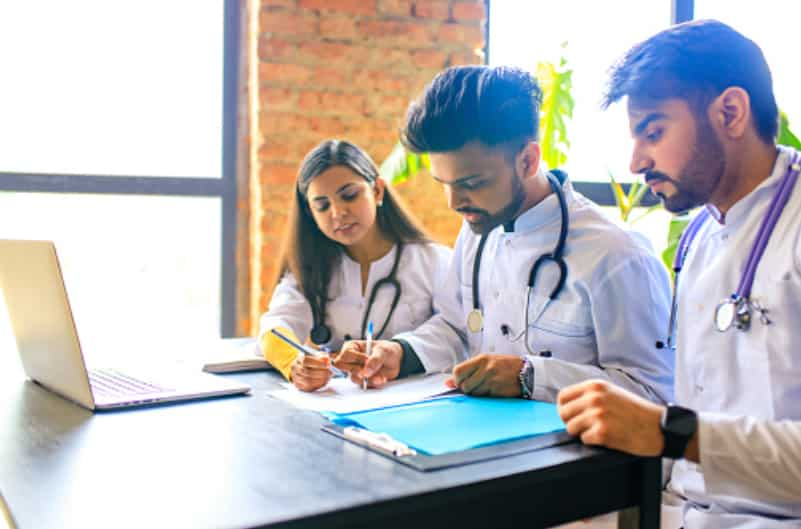 The government is in talks with multiple large hospitals and several meetings have been held so far to open more medical colleges in the country, sources from the Health Ministry confirmed today. Representatives from the health ministry have held meetings with Kokilaben Dhirubhai Ambani Hospital, Breach Candy Hospital, Sri Sathya Sai Hospital, amonght others, so far for the same. The sources further confirmed that the agenda of the meeting was to urge the hospital owners and trusts to come forward and set up medical colleges in the country.
The Union Health Ministry has urged reputed charity hospitals across the country to set up their colleges to provide affordable medical education. Union Health Minister Mansukh Mandaviya recently held a meeting with around 62 well-known charity hospitals which have not ventured into providing medical education. Hospitals like Breach Candy Hospital in Mumbai, Jaslok hospital in Mumbai, Kokilaben Dhirubhai Ambani Hospital, Amrita Hospitals and Anandamayi hospitals had attended the meeting.
"We have urged these widely known hospitals to open up medical colleges. The objective is to create more options of medical education for Indian students so that they do not go abroad for medical studies," Mandaviya said.
In the meeting, they were learnt to have highlighted issues related to documentation and criterion of the government related to land and infrastructure among others. "We have relaxed some of the norms to enable these charity hospitals open medical colleges," he added.
The aim is also to make them provide affordable medical education and utilise their potential so young doctors can get trained by highly skilled doctors, Mandaviya said.
Sources from the Ministry also confirmed that many hospital owners have now shown keen interest and applied for setting up medical colleges. Earlier, the complex regulatory framework, long list of file work and red tapism was a major hurdle, and thus, government has taken steps to ease the norms and regulations.
(With inputs from PTI)