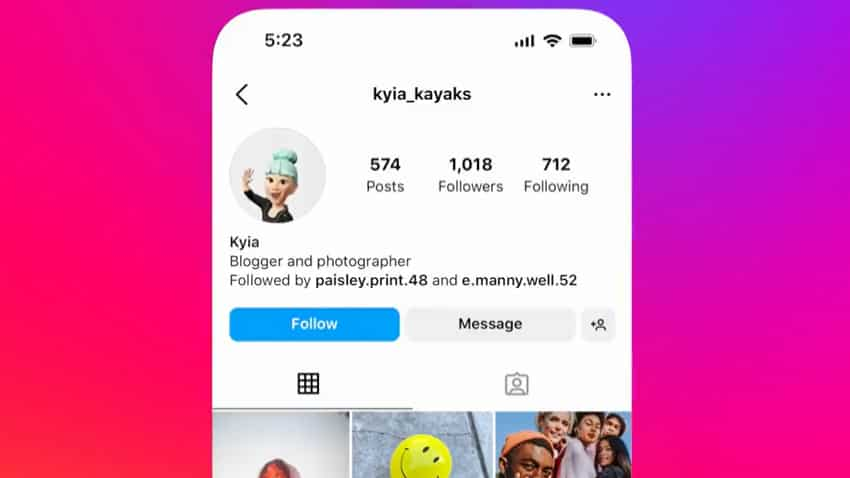 Instagram Dynamic Profile Photo: Instagram has rolled out a new Dynamic Profile Photo feature that will let users create their digital avatar and showcase it as a profile photo. The best thing about Instagram Dynamic Profile photo is that you can use it without replacing your original profile photo. This is thanks to the new 'flip' mechanism introduced by the photo-sharing app.
This Dynamic Profile Photo on Instagram is now available for all users. Those who are still not getting this option need to update their app on Google Play Store or Apple App Store.
Instagram Dynamic Profile Photo: How to use this feature?
Those who want to use Dynamic Profile Photo need to first create a new avatar. Below we have explained the step-by-step process.
Step 1: Visit your profile on the Instagram app.
Step 2: Tap and hold on to the original display picture on the top left.
Step 3: You will see a pop-up with two tabs, click on the right tab.
Step 5: Here you will see the option to create a new 'avatar'. You will have several options to select from for example hair, dress, skin tone, etc.
Step 6: After completing customisation, turn on the 'Add to profile picture' option.
Your profile picture will be updated and other users can see your digital avatar by swiping on your profile photo.
ALSO READ | How to send WhatsApp messages without saving mobile number? Details
It is worth mentioning that avatars were first brought to Instagram nearly a year ago. It is just working to make this more prominent by adding the Dynamic Profile Photo feature.
Instagram launched the new feature just a few days after its head Adam Mosseri said that the platform will look to make photos more of a focus in 2023.