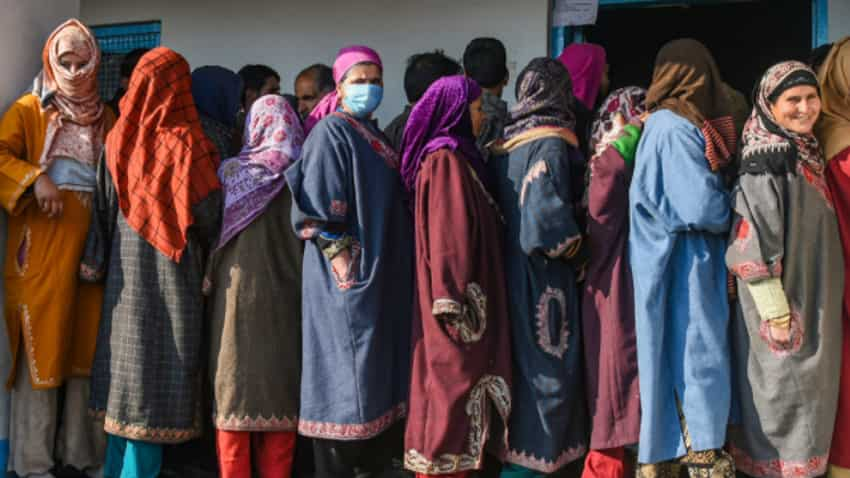 Jammu and Kashmir DDC Elections Results 2020: The counting of votes for Jammu and Kashmir DDC Elections 2020 will be taken up on December 22. The maiden District Development Council (DDC) elections in Jammu and Kashmir concluded on Saturday with an overall voter turnout of approximately 51 per cent.
The DDC elections, the first democratic exercise in Jammu and Kashmir after the Centre abrogated the special status of the erstwhile state and divided it into two union territories, commenced on November 28 amid the COVID-19 pandemic.
In the eighth and final phase of polling on Saturday, nearly 51 per cent turnout was recorded across 28 constituencies spread over 18 districts of the union territory, State Election Commissioner (SEC) K K Sharma said.
Addressing a press conference, Sharma said the polling was peaceful and largely incident-free, barring a few minor incidents.
He said people have participated with very keen enthusiasm in the polls. The people of J-K want to participate in the development of the UT, he said.
"We had a successful last phase of the polls which recorded a turnout of 50.98 per cent for the entire J-K," Sharma told reporters.
He said while 72.71 per cent polling was recorded in the Jammu Division in the final phase, 29.91 per cent turnout was registered in the Kashmir Valley.
While the first phase recorded 51.76 per cent polling, the subsequent phases on December 1, 4, 7, 10, 13 and 16 witnessed 48.62, 50.53, 50.08, 51.20, 51.51 and 57.22 per cent polling, respectively.
He said over 3.21 lakh electors came out to vote in the final phase for which polling was held from 7 am till 2 pm, even as Kashmir valley reeled under sub-zero minimum temperatures.