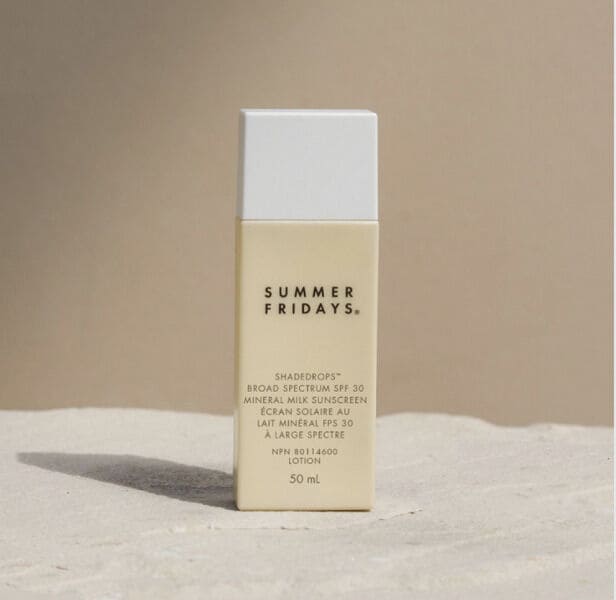 Beauty brand Summer Fridays' milky sunscreen is cruelty-free, vegan, and available in recyclable packaging. The reef-safe product is formulated with clean ingredients that are reef-safe and it contains no fragrance—which is important for individuals who may have a fragrance intolerance.
The milky sunscreen—which is known as the ShadeDrops Broad Spectrum SPF 30 Mineral Milk Sunscreen—is lightweight. It contains Zinc Oxide, Squalane, and a special antioxidant complex of Vitamin E and Ethyl Ferulate. Zinc Oxide is responsible for protecting the skin from the damaging touch of UV rays. Squalane, on the other hand, contributes to softer, smoother, and plumper skin. The antioxidant-rich complex counters free-radical damage.
Ideal for all skin tones, Summer Fridays' milky sunscreen is also suitable for sensitive skin.
Image Credit: Sephora