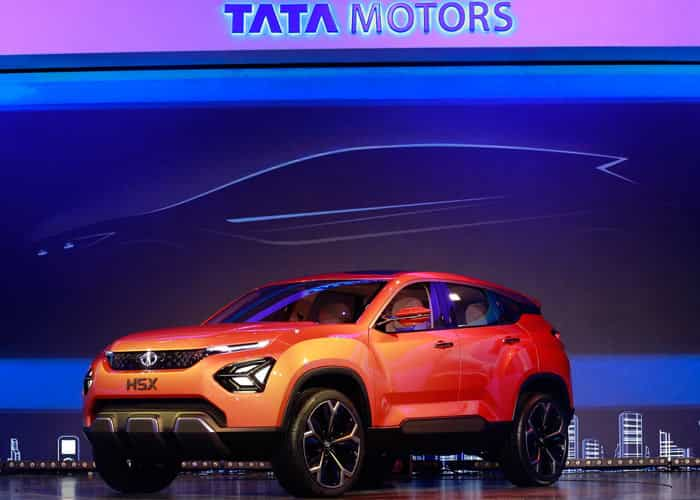 Moody's Investors Service on Friday said it has upgraded its rating outlook on Tata Motors to positive from stable. Moody's has also affirmed the company's B1 corporate family rating (CFR) and its B1 senior unsecured ratings.
"The rating affirmation and outlook change to positive reflect our expectation that the substantial improvement in Tata Motor's credit profile over the past few quarters will sustain over the next 12-18 months," Moody's Senior Vice President Kaustubh Chaubal said in a statement.
Steadily growing volumes and profitability will support the company's earnings and free cash flow expansion, enabling debt reduction even as its capital expenditure stays elevated, he added.
Tata Motors is pursuing a net-zero automotive debt target by March 2025.
Moody's said it estimates that the auto major will reduce its gross debt by almost 40 per cent by March 2024 from March 2022 levels, having already reduced debt by a quarter at March-end 2023.
Moody's said it expects a sustained improvement in the company's overall automotive operations.
While JLR accounted for a quarter of the company's global volumes for the year ended March 31 2023, its revenue and EBITDA contribution were around 70 per cent each, it stated.
As such, JLR's credit profile is a key driver of Tata Motor's consolidated metrics, it added.
"Meanwhile, demand prospects remain bright for Tata Motors India's operations. India's favourable demographics comprising its rising per capita and disposable incomes and growing working age population will lift demand for PVs, while for CVs, a cyclical recovery and the government's large push towards infrastructure investments will drive demand," Moody's said.
A slew of new models and variants across different price points and a persistent focus on branding and customer satisfaction will, in Moody's view, help the company's domestic CV and PV businesses achieve volume growth of 8 -10 per cent during fiscal 2024.
Also Read: EXCLUSIVE | Nandan Nilekani on how digitalisation has changed the lives of citizens of India
Also Read: IRCTC Q4 results preview: PAT likely to grow by one-fifth but margin may shrink by over 450 bps