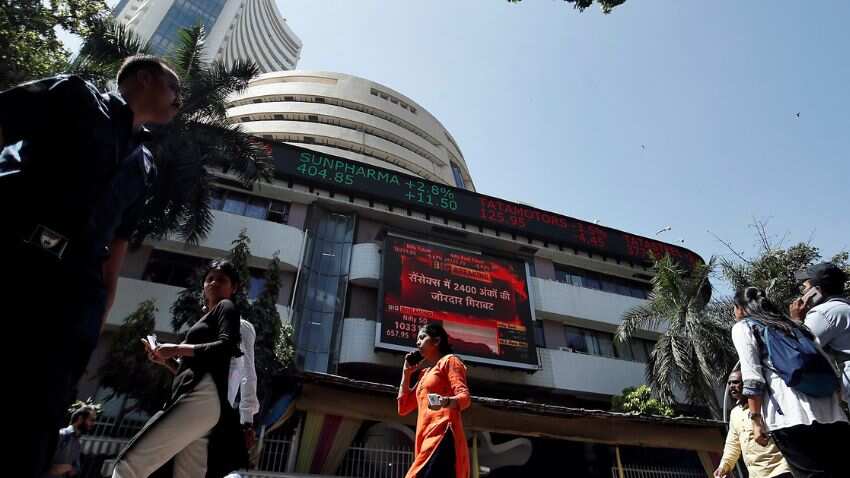 Next Stock Market Holiday In March 2023: Both the leading stock exchanges — the National Stock Exchange (NSE) and BSE will next remain closed on March 30, Thursday, on account of Ram Navami. As per the BSE, the Equity Segment, Equity Derivative Segment and SLB Segment as well as the Currency Derivatives Segment and Interest Rate Derivatives segments will remain shut on March 30.
India's first listed exchange, Multi Commodity Exchange of India Limited (MCX) will also remain closed for trading in the morning session on March 30. It will resume trading in the evening session from 5 pm to 11:30/11:55 pm
As for the Commodity Derivative Segment, the morning session will be closed, whereas the evening session will be open.
Rama Navami is commemorated as the birth anniversary of Lord Rama. On the auspicious day, the devotees of Lord Rama keep a day-long fast and worship him with all rituals.
Click Here For Latest Updates On Stock Market | Zee Business Live
Stock Market Holidays in March 2023
The Indian share market remained closed earlier on Holi, March 7
Stock Market Holidays in April 2023
According to the information shared on the BSE website, there will be three stock market holidays in April 2023. On April 4 (Mahavir Jayanti), April 7 (Good Friday) and April 14 (Dr. Baba Saheb Ambedkar Jayanti), trading will be closed on BSE and NSE.
Also read- What is Social Stock Exchange? Know how it will function and its objective
Stock Market Holiday In 2023 List
BSE has listed 15 holidays for equity, equity derivatives, and SLB segments during the calendar year 2023 available on https://www.bseindia.com/
| | | | |
| --- | --- | --- | --- |
| SI.NO. | Holidays | Date | Day |
| 1 | Republic Day | January 26, 2023 | Thursday |
| 2 | Holi | March 07, 2023 | Tuesday |
| 3 | Ram Navami | March 30, 2023 | Thursday |
| 4 | Mahavir Jayanti | April 04, 2023 | Tuesday |
| 5 | Good Friday | April 07, 2023 | Friday |
| 6 | Dr.Baba Saheb Ambedkar Jayanti | April 14, 2023 | Friday |
| 7 | Maharashtra Day | May 01, 2023 | Monday |
| 8 | Bakri Id | June 28, 2023 | Wednesday |
| 9 | Independence Day | August 15, 2023 | Tuesday |
| 10 | Ganesh Chaturthi | September 19, 2023 | Tuesday |
| 11 | Mahatma Gandhi Jayanti | October 02, 2023 | Monday |
| 12 | Dussehra | October 24, 2023 | Tuesday |
| 13 | Diwali Balipratipada | November 14, 2023 | Tuesday |
| 14 | Gurunanak Jayanti | November 27, 2023 | Monday |
| 15 | Christmas | December 25, 2023 | Monday |