Tamil documentary 'The Elephant Whisperers' emerged as the winner at the 95th Academy Awards making it a maiden victory for India in the Documentary Short Subject category.
Directed by Kartiki Gonsalves, the Netflix documentary bested 'Haulout', 'How Do You Measure a Year', 'The Martha Mitchell Effect' and 'Stranger at the Gate' to scoop the trophy.
'The Elephant Whisperers' depicts an unbreakable bond between two abandoned elephants and their caretakers.
It is produced by Guneet Monga and Achin Jain of Sikhya Entertainment.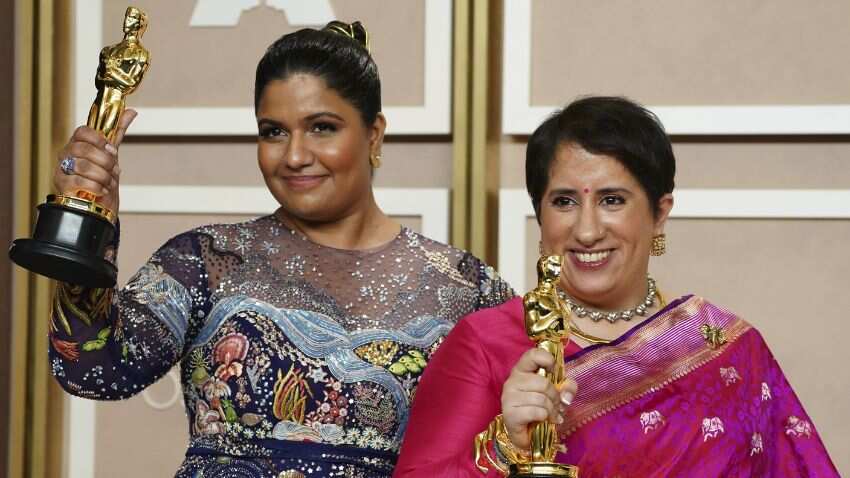 (Kartiki Gonsalves, left, and Guneet Monga pose with the award for best documentary short film for "The Elephant Whisperer" in the press room at the Oscars on Sunday, March 12, 2023, at the Dolby Theatre in Los Angeles. Pic: PTI)
Oscars Awards 2023 LIVE Updates: India's 'The Elephant Whisperers' wins Academy Award for the Best Documentary Short Film
Earlier, two entries were set in India – "Smile Pinki" and "Period. End Of Sentence", won Oscars for Documentary Short. Monga was the executive producer on 'Period'.
Click Here For Latest Updates On Stock Market | Zee Business Live