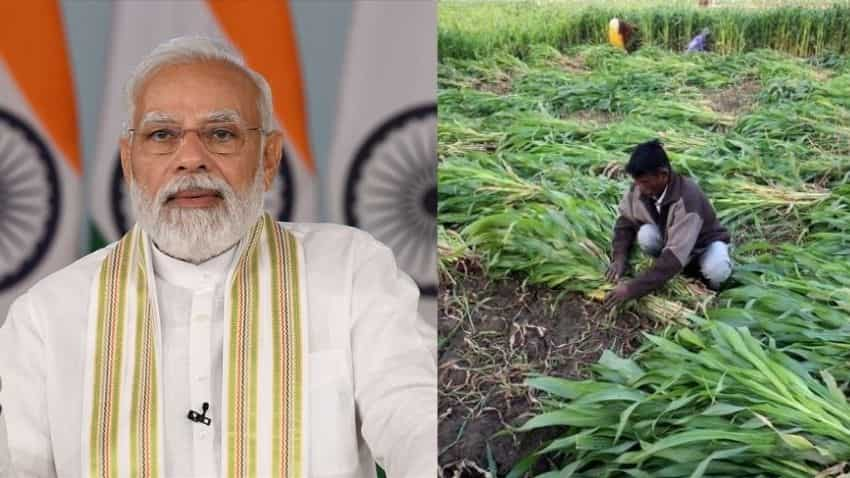 PM Kisan e-KYC: The central government will release the 13th installment of the PM Kisan Yojana soon. Before the release of the latest installment, it is mandatory for beneficiaries across India, including Bihar to complete the e-KYC verification.
The Agriculture Department of the Bihar Government took the microblogging site and made announced that the beneficiaries of the PM Kisan Scheme of the state need to complete their e-KYC verification by January 28, 2023.
The Department in its tweet said, all the beneficiaries in PM-KISAN Samman Nidhi Yojana are informed that e-KYC verification has to be done compulsorily before the upcoming 13th installment.
प्रधानमंत्री किसान सम्मान निधि योजना के लाभाथियो से अनुरोध है कि दिनांक 28.01.2023 तक #e-KYC सत्यापन करना सुनिश्चित किया जाए। @KumarSarvjeet6 @saravanakr_n @AdityaP42740386 @IPRD_Bihar pic.twitter.com/lXIrUpanqE

— Agriculture Department, Govt. of Bihar (@Agribih) January 19, 2023
Approximately, 16.74 lakh beneficiaries have not completed their e-KYC verification in Bihar. SMS has been sent to the concerned beneficiaries from DBT Agriculture Department, it added.
Under this scheme, income support of Rs 6,000 per year in three equal installments is provided to all land-holding farmer families. The fund is directly transferred to the bank accounts of the beneficiaries.
Till now, 12 installments of PM Kisan Yojana have been released for the registered farmers. The last installment of Rs 2000 was directly transferred to over 11 crore accounts on October 17, 2022.
The money was transferred at a two-day event "PM Kisan Samman Sammelan 2022" being held at the Pusa campus in New Delhi.
Also Read: Air India Republic Day Sale: Airline offers attractive discounts on domestic flights; booking starts at Rs 1700
Last Date of e-KYC verification
According to the Agriculture Department of Bihar, all the beneficiaries will have to complete their e-KYC verification by January 28, 2023. Otherwise, cardholders without the completion e-KYC verification will be deprived of the upcoming installment.
Cost of e-KYC verification
e-KYC verification can be done by the beneficiary himself through OTP (one-time password) from his/her Aadhaar-linked mobile number from the PM Kisan portal.
The verification can also be done by biometric method from his nearest CSC/Vasudha center. For e-KYC verification from CSC/Vasudha center through the biometric method, a charge of Rs 15, as prescribed by the Government of India, will have to be paid.
Helpline Number
The government has given helpline number-1555261 and 1800115526 or 011-23381092 to solve the problem related to PM Kisan Yojana. These numbers are toll-free. Besides, the beneficiaries can also contact the official email id of PM Kisan Yojana at pmkisan-ict@gov.in.