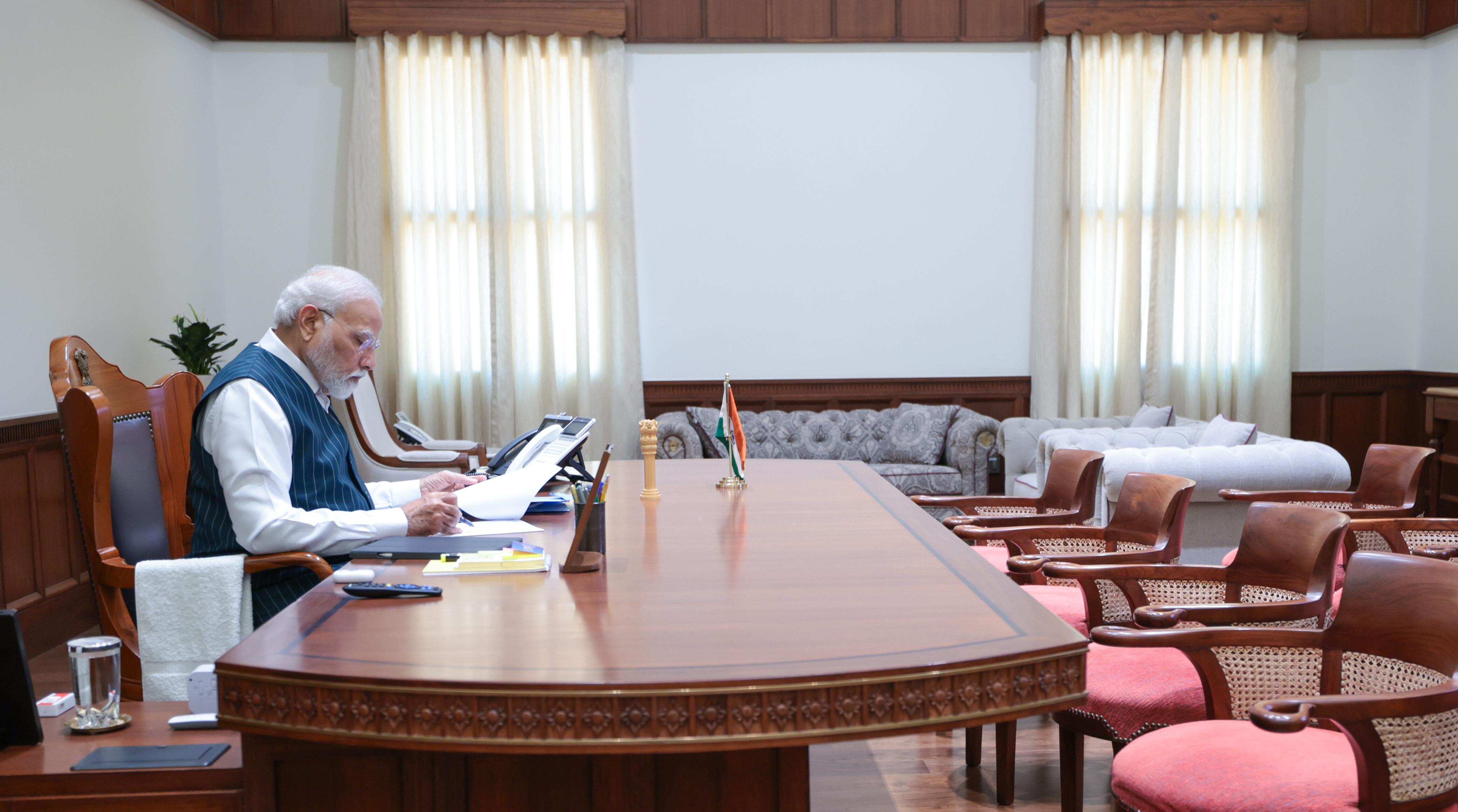 Prime Minister Narendra Modi has joined WhatsApp Channels, allowing citizens and non-residents to follow his feed and keep a track of the latest updates shared by the PM on the newly-launched WhatsaApp feature.
Sharing his first post on the channel, PM Modi said, "Thrilled to join the WhatsApp community! It is yet another step closer in our journey of continued interactions. Let's stay connected here! Here's a picture from the new Parliament Building…" on Tuesday, September 19.
This feature enables the users who follow his channel to have direct communications and receive regular updates from the Prime Minister on WhatsApp. Meta announced the launch of this new feature on September 13 in India, along with over 150 other countries.
TRENDING NOW
Meta CEO Mark Zuckerberg announced the launch of the new feature by sharing a video on his own WhatsApp channel and saying, "Hey everyone! Excited to introduce you all to WhatsApp Channels, a new private way for you to get updates from people and organizations you follow. I'm starting this channel to share Meta news and updates. Looking forward to connecting with you all around the world."
WhatsApp Channels is a one-way broadcast system that provides a private way to get updates from individuals as well as organisations who are relevant to the users directly within WhatsApp.
WhatsApp's goal with Channels is to create the most private broadcasting service available in the market.
Smartphone users can find and access channels by going to the "Updates" tab. This tab is incorporated with the status tab, and users can find a channel they want to follow or create their own channel.
Users can only interact with emojis in a channel post and can see the total count of reactions in a post. The reactions are private, and no user can see how another user has reacted in a post, maintaining total anonymity.
Catch the latest stock market updates here. For all other news related to business, politics, tech, sports, and auto, visit Zeebiz.com.