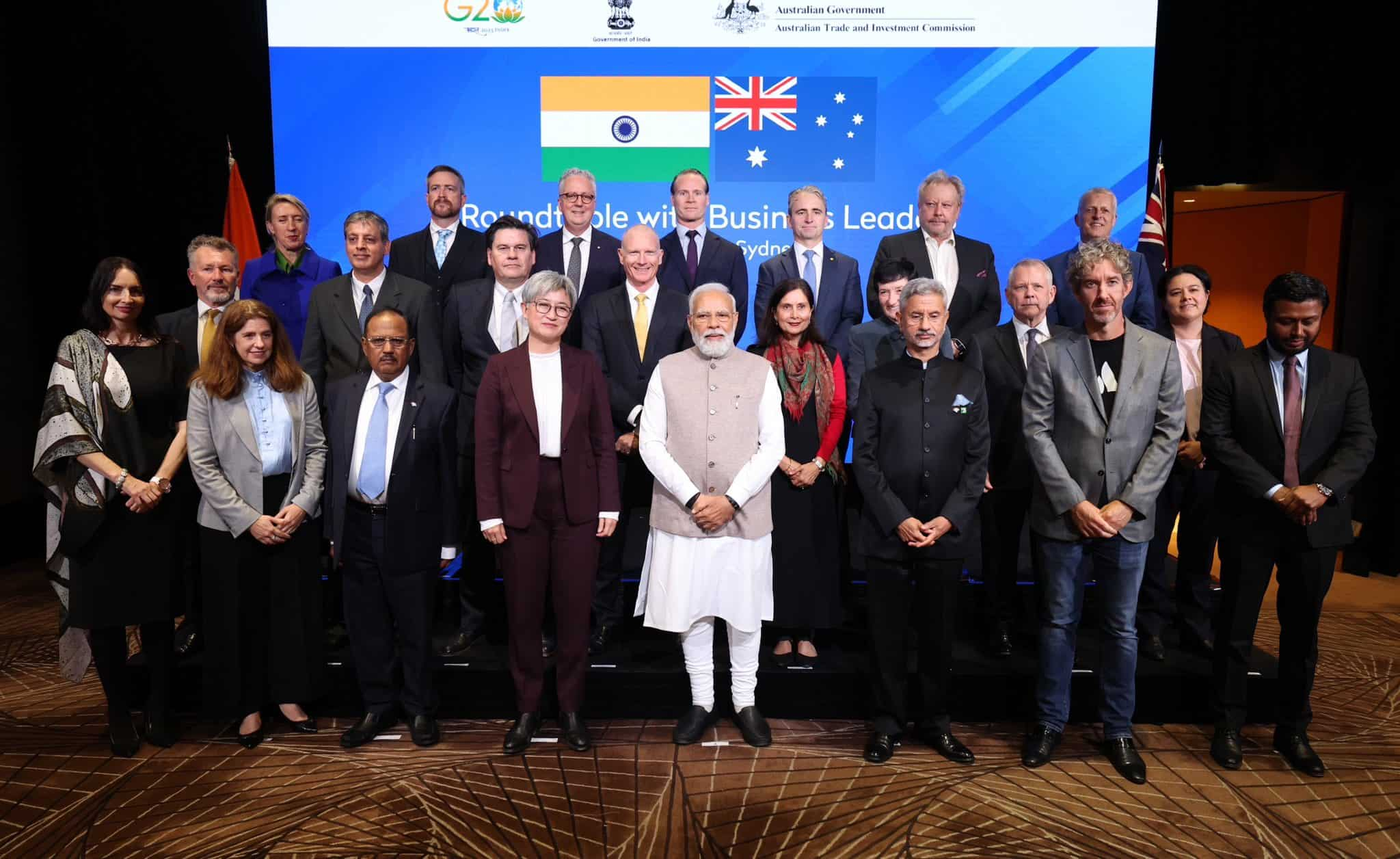 Prime Minister Narendra Modi on Wednesday emplaned for New Delhi after completing the final leg of his three-nation trip. He was on a visit to Japan, Papua New Guinea and Australia.
The Ministry of External Affairs official spokesperson Arindam Bagchi informed about the conclusion of PM Modi's tour to three-nation spanned over 6 days through Twitter.
"A successful three-nation tour concludes! PM @narendramodi emplanes for Delhi following a three-nation visit to Japan, Papua New Guinea and Australia, fostering stronger linkages with partner countries," Bagchi tweeted.
PM Modi reached Sydney on Monday, as a part of his three-nation tour. In Sydney, along with PM Albanese, he addressed a joint conference at Admiralty House in Sydney.
At the conference, the PM raised the issue of attacks on temples in the country and said that Prime Minister Anthony Albanese had assured to take "strict actions against such elements in the future."
"PM Anthony Albanese and I have in the past discussed the issue of attacks on temples in Australia and activities of separatist elements. We discussed the matter today also. We will not accept any elements that harm the friendly and warm ties between the India-Australia relationship by their action or thoughts. PM Albanese assured me once again today that he will take strict actions against such elements in the future also," he added.
PM Modi said that in the meeting with his Australian counterpart Albanese, they discussed Australia-India Comprehensive Strategic Partnership taking to greater heights in the next decade.
Meanwhile, PM Modi also met Australia's Governor-General David Hurley and his wife Linda Hurley in Sydney and held a meeting with them. He also met CEOs of top Australian companies.
The leaders discussed the strength of the bilateral trade, investment and business relationship and reiterated their shared ambition for an early conclusion of the Comprehensive Economic Cooperation Agreement.
During his visit to Papua New Guinea, PM Modi co-chaired the 3rd India-Pacific Islands Cooperation (FIPIC) Summit with the Prime Minister of Papua New Guinea, James Marape on Monday this week.
PM Modi's visit holds importance in many respects. Historically, it marks the first-ever visit by an Indian Prime Minister to the island and strategically, it lays the foundation of what could possibly be one of the most significant bilateral partnerships of India in the context of the Indo-Pacific, as per Global Order.
PM Modi is the first Indian Prime Minister to visit Papua New Guinea.
Earlier, he visited Japan where he attended the summit of the G7 advanced economies and held bilateral meetings with several world leaders. The Quad Summit was also held on the sidelines of the G7 summit in Hiroshima.