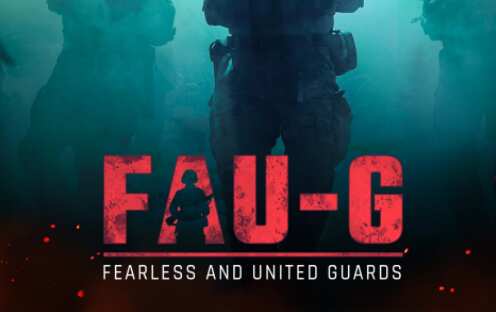 PUBG vs FAU-G: Amid all the hullabaloo around PUBG Mobile India comeback, there is an indigenously developed local game all set to hit the gaming market in the country. While PUBG continues to make noise, India's own upcoming online multiplayer action game, being developed by Bengaluru headquartered nCore Games, is slowly and quietly gearing up for its launch. It is reported that FAU-G (Fearless and United Guards), India's reply to PUBG, is all set hit the Indian market by the end of December.
Early in December, FAU-G had also launched its pre-registration and it recorded whopping 1.06 million pre-registrations in less than 24 hours. Unlike PUBG Mobile India, the game is available on Google Play Store and it can be used for pre-registration.
FAU-G (Fearless and United Guards) is all set to launch by the end of December as it quietly goes about capturing the India market in grand style. PUBG Mobile India, which had made grand announcements in November about a comeback by New Year, has suffered a major jolt with the Government of India bluntly stating via an RTI application that no permission for the relaunch of PUBG Mobile India has been given. This ban has delayed PUBG Mobile India's comeback to March 2021 or later. This has given FAU-G plenty of time to ensure that it captures the gaming market in India.
First, it must be important to underline the journey of FAU-G when it was first planned and put into the drawing board.
On September 4, 2020, FAU-G was announced by Bollywood star Akshay Kumar on his Twitter and Instagram handles. Created by nCore Games in Bengaluru, FAU-G was seen as the Indian alternative to PUBG Mobile India with many stating that this was a step in supporting Prime Minister Narendra Modi's AtmaNirbhar Movement. At around the same time, PUBG Mobile India and 118 Chinese apps were banned by MEITY (Ministry of Electronics and Information Technology).
With PUBG Mobile India making grand announcements in November about a comeback, FAU-G was quietly going about preparing for a launch. However, PUBG Mobile India's relaunch hit a huge roadblock as the government flatly refused to meet PUBG Corporation and the launch of the date was postponed to next year.
Download Links
Once there is an official statement from nCore games, the download links will be available at www.ncoregames.com. it can be either be downloaded from the APP stores or gamers can directly download the APK file via the official website. The pre-registration can be done on Google Play Store. The current link of the game on Google Play (https://play.google.com/store/apps/details?id=com.ncoregames.faug) is only for pre-Registration. Once you register, Google Play will notify the user when the game is available.
On Google Play Store, the description of the game is, "High up on the peaks at India's northern border, an elite fighting group projects the nation pride and sovereignty. It is a daunting task, for the most courageous. The fearless and United Guards. Join a special unit of FAUG commandos on patrol in dangerous border territory. Come face to face with the Indian enemies as you engage with hostile invaders on Indian soil".
With the game being made in India and with the pre-registration link on Google Play available, gamers will only have to wait for the official statement from nCore Games and only after that, the download links for the game will be available on the official site.

See Zee Business Live TV Streaming Below: