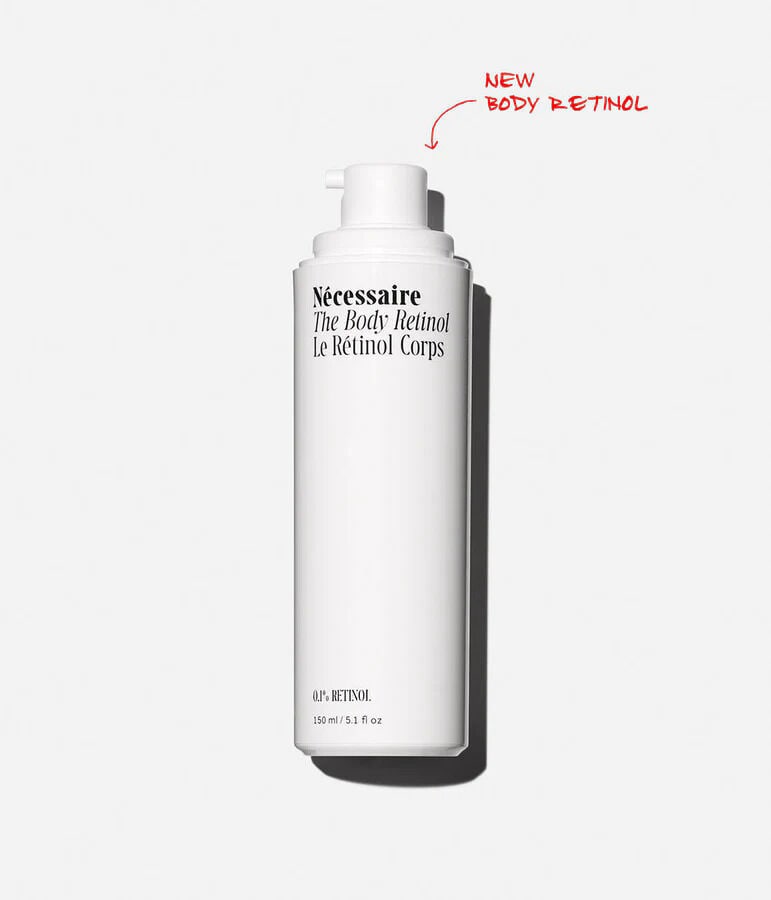 The Body Retinol is a new release from Nécessaire that acknowledges consumers wanting to extend their skincare routines with active ingredients to areas below the neck. This product shares the benefits of 0.1% pure encapsulated retinol and 10% AHA, plus five peptides and vitamins. As a result, this problem-solving, multitasking whole-body skincare solution delivers potent benefits without irritation.
The serum-in-balm formula is a repair treatment for skin that targets crepiness, lines, wrinkles, spots, scars and marks, and its potency is preserved with its airless packaging.
Ingredient-conscious consumers are already familiar with the numerous benefits of retinol for the face and are now looking to apply similarly supportive and preventative products to the rest of their skin.