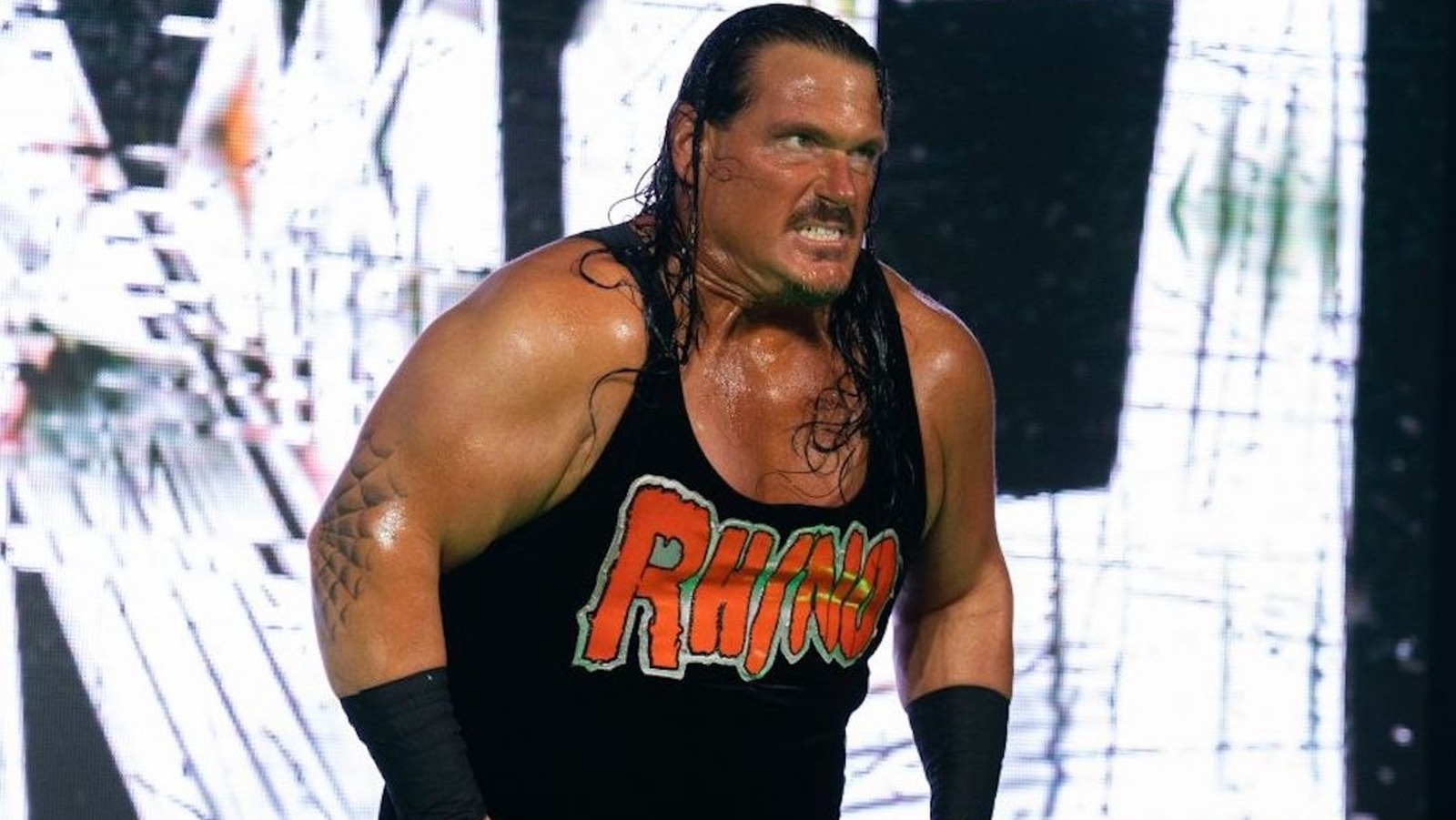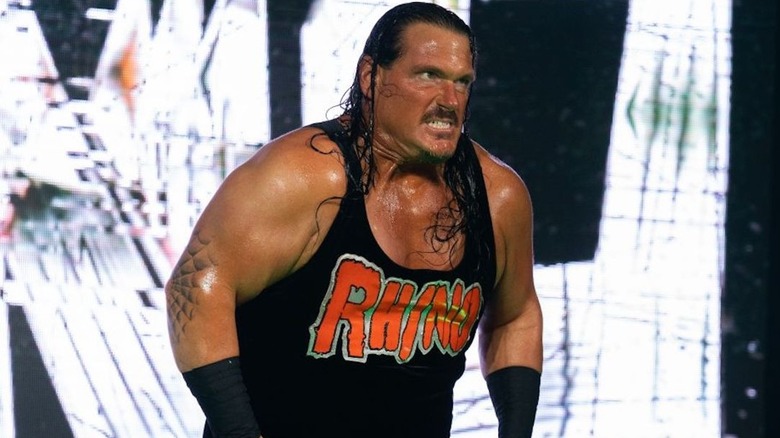 Impact Wrestling
When WWE brought back the ECW brand in 2006, one major name from the original ECW was conspicuous by his absence — but not for WWE's lack of trying. Rhino turned down a contract offer in order to stay with TNA — where had been for several years as a main event star — while the likes of Sabu, The Sandman, Tommy Dreamer, and other former ECW World Champions agreed to be part of WWE's version of ECW. During his recent appearance on "The Kurt Angle Show," Rhino explained his thought process behind passing up the WWE deal.
"The reason I re-signed with Impact [TNA] is because when I got canned from WWE [in 2005], I was going through a hard time in my life," he recalled. "Then, Dixie Carter gave me an opportunity. The money wasn't that great, but she gave me an opportunity. It was only a one-year deal, because they didn't have a network and were in talks with Spike at the time." Upon turning down the WWE deal, Rhino proceeded to ink a new three-year pact with TNA after the deal with Spike came through.
Reflecting further on his decision, Rhino admittedly has no regrets. "The reason I didn't go back to WWE is because here's someone [Dixie], at a low point in my life, gave me an opportunity. Even though it's just business, it was better that I stayed. I believe in God and I think God works in mysterious ways."
Fast forward to 2015, Rhino accepted an offer from WWE to return to "WWE NXT" and later the main roster. The run was most memorable for his stint as "SmackDown" Tag Team Champions with Heath Slater. In 2019, he would return to Impact, where has remained ever since.