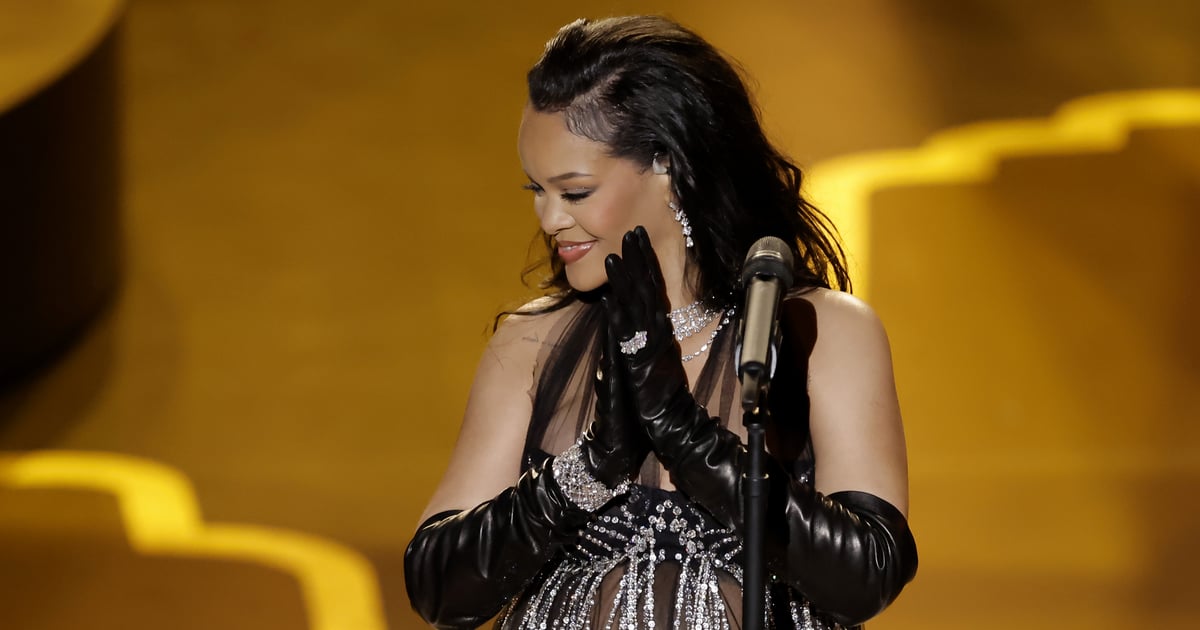 Of course Rihanna had an outfit change at the Oscars. After walking the red carpet in a leather Alaïa dress, the star and expecting mom switched into an embellished Maison Margiela by John Galliano outfit to perform "Lift Me Up" during the award ceremony on March 12 in Los Angeles. In true fashion, Rihanna's look was complete with an astounding array of diamond De Beers jewelry, which amounted to a little more than 142 carats.
Styled by Jahleel Weaver, the outfit consisted of a sheer black, empire-waist blouse featuring a bustier neckline and crystal beading arranged in a sort of art deco design. Though also black, Rihanna's trousers weren't the least bit boring, featuring brocade florals in silver and blue. She paired the set with classic pointed-toe pumps and leather elbow-length gloves. Perhaps stealing all the attention, however, were Rihanna's diamonds, which included a 13-carat cuff bracelet and a necklace weighing in at nearly 38 carats all on its own.
"Lift Me Up," off the "Black Panther: Wakanda Forever" soundtrack, earned Rihanna an Oscar nomination — her first — for best original song. Though she didn't end up taking home the award, she certainly shined like a winner. See photos of her sparkling performance outfit ahead.