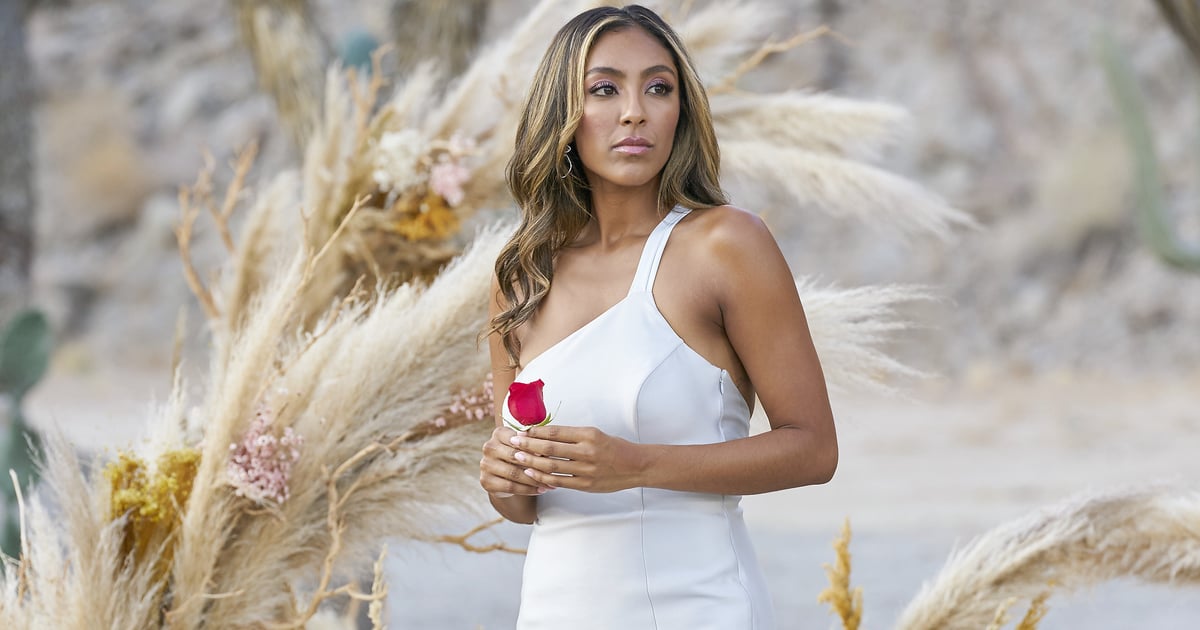 This season of The Bachelorette has been a wild ride, with Clare Crawley walking off into the sunset early with Dale Moss just a few episodes into the show and Tayshia Adams taking her place and winning us all over. One thing that hasn't changed this season? The number of gorgeous gowns we've seen Tayshia wear on the reality show. We talked to Cary Fetman, the stylist for The Bachelorette and The Bachelor, ahead of the show's highly anticipated finale to answer some of our burning style questions. And yes, we even got to talk about the gown Tayshia chose for her big moment on the finale! Cary even gave us a little glimpse of what to expect from Matt James's upcoming season of The Bachelor.
"The finale dress was as a result of [looking through] so many racks of gowns from so many designers. I truly had wanted to stay away from a lot of glitzy crystal and sequin dresses since we were in the desert. When I first started looking for [a gown for] Tayshia, I truly believed she'd only pick fabric dresses without the glitz, but I was wrong. When Tayshia tried this dress on, we both fell in love with it and knew it was the one. From the baby blue color, the detailing of the accordion tulle that peaks out of the slit, and the satin ribbon across her backside, this was one of my favorites — especially against the dark, dry mountains of a desert," Cary exclusively told POPSUGAR.
Keep scrolling to read more of our interview with Cary and take a look back at some of Tayshia's most memorable style moments from her season as the Bachelorette ahead.