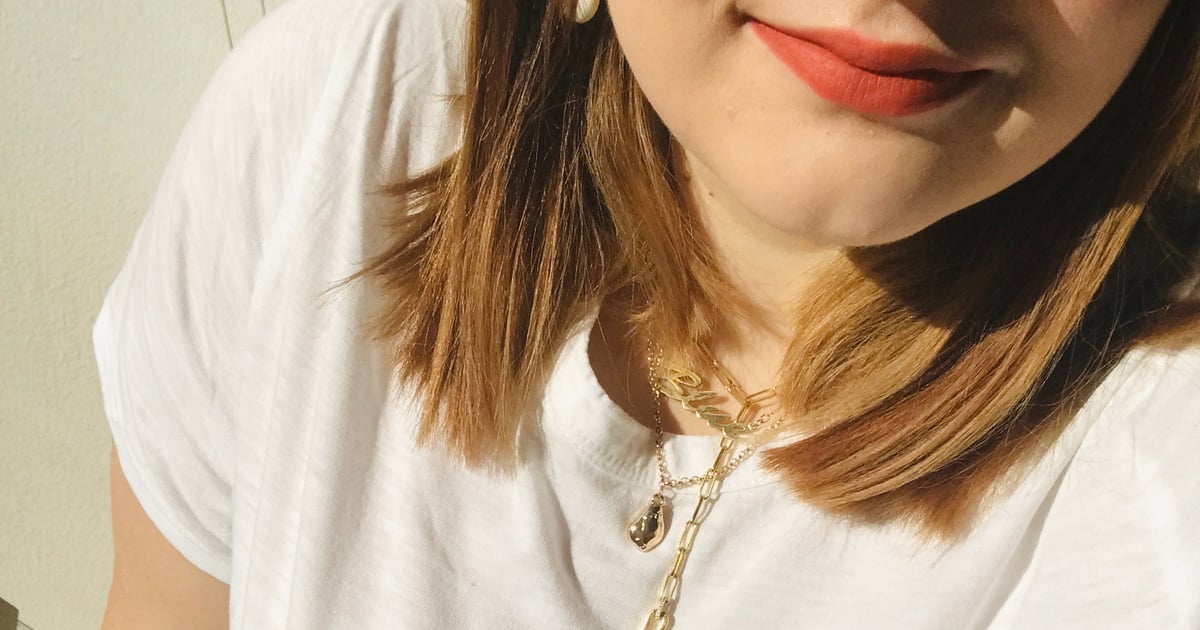 When it comes to t-shirts, I am so freakin' picky. I have probably purchased at least 50 white tees over the past few years, but only a few pass my series of tests and remain in my dresser. I have several t-shirt requirements:
It can't be see through. My bra should not be visible.
When I wash it, the quality and fit must stay the same.
The sleeves can't be too short or too long.
The fit should be stylish, not tacky or outdated.
You see what I mean? Finding a perfect tee is tough. After testing out tons of options as a shopping editor, I have finally found the holy grail of white t-shirts. I picked up this Old Navy EveryWear Slub-Knit Tee ($6, originally $13) on a whim, and now I want to buy, like, five more. This shirt has gone though all the bullet points above and passed with flying colors. It looks great with jeans, skirts, trousers — you name it.
This top comes in sizes XS-XXL and types regular, tall, and petite. I am wearing the regular large, and it fits true to size for reference. The design is tag-free, so there's no annoying itchiness at your neck or side. The fabric is soft and relaxed, but not flimsy or thin. I have washed my t-shirt three times now and it remains in great condition. Is this tee woven with magic or something?
Read on to get all the shopping info on this awesome t-shirt (which has over 1,900 reviews, by the way), then buy it for yourself so we can be obsessed together.