<!–
–>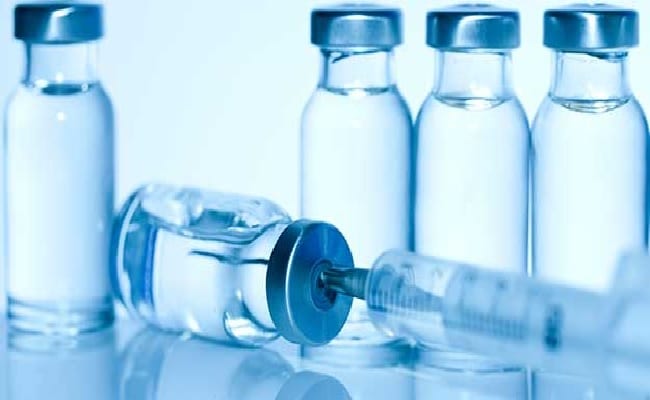 Covid-19 vaccine trials of US drug majors Pfizer and Moderna, and the Sputnik V by Russia's Gamaleya, offer high levels of immunity at as much as 90 per cent. Vaccine makers have observed less protection against mucosal infections than for infections in different parts of the body. Influenza vaccines, for instance, provide about 60 per cent protection. In the case of parenteral vaccines for a mucosal infection, one example is the polio vaccine — you can give an injectable polio vaccine, and it is effective at preventing disease, but it doesn't really protect against the mucosal component, which is an enteric tract infection.
Here's a lowdown on where the world stands in the development of Covid-19 vaccines:
There are up to three vaccines based on the spike protein that are effective, and they are based on different platforms. (Also Read: How Moderna's COVID-19 Vaccine Compares To That Of Pfizer's)
The consensus is that because the spike is responsible for cell attachment, if there was a way that vaccine makers could block the spike, then that would protect people from infection.
The Pfizer and Moderna vaccines don't seem suitable for developing countries. Then, what type of vaccine would be better suited for India?
A good vaccine for India must be an affordable vaccine that can be made in large quantities and delivered easily, preferably as a single dose, say immunologists and the government. It should give long-term protection.
A single-dose vaccine will ease the burden on the immunisation programme, because you don't have to face the problem of needing to trace the person down for the second dose.
India doesn't have a vaccine as expensive as the AstraZeneca vaccine (Covishield) in its programme at the moment, and that's at $3 a dose — the lowest price announced. It still means you need $6 just for the vaccine and more to deliver it in campaign mode. If you're talking $10 per person per set of vaccination, that already makes it the most expensive vaccination program India has ever had — at the individual, per person, cost and not just in terms of the number of people that would need to be immunised.
Beefing up the manufacturing with AstraZeneca, Serum Institute of India CEO Adar Poonawalla has said India has 40 million doses and, in subsequent months, will have more.
The Pfizer and Moderna vaccines, both mRNA, have different storage temperatures. Ideally, experts say, India will be required to develop or import an mRNA vaccine that can be stored at warmer temperatures.
Every mRNA vaccine is different. The code sequence for the stabilised spike may be the same, but when you are making a vaccine which is either enclosed within a lipid nanoparticle or integrated with it, you're going to have different levels of stability.
Gennova Biopharmaceuticals, which is also working on an mRNA vaccine, is planning to make a vaccine that can be stored at 2-8 degrees Celsius. Germany's CureVac is also working on a 2-8 degrees Celsius formulation. Even Pfizer is planning to modify its formulation, but it will take them a couple of years to get to that point, which is not surprising, because Moderna has been in the mRNA game for a long time, while BioNTech and Pfizer's tie-up was fairly recent. It takes time to develop these more stable formulations.
Will Covid-19 vaccines work in younger people and the immunocompromised or pregnant women? What's the T-cell component? T-cells are types of white blood cells that are part of the body's long-term immune response against a virus, actively seeking it out to destroy it.
Some of this data from Phase 2 studies is available, but the detailed look at immunology so far is in small numbers. It's good to see validation of the vaccines in different populations, but more needs to be studied about their safety issues – RNA, for instance, is very inflammatory. There were more reactions in people who got the highest dose in the Moderna trial, for example, and that dose is not being used for further studies.
The information on effective released by these companies are just headline numbers in press releases. Companies are yet to collate more data on this and submit to regulators.