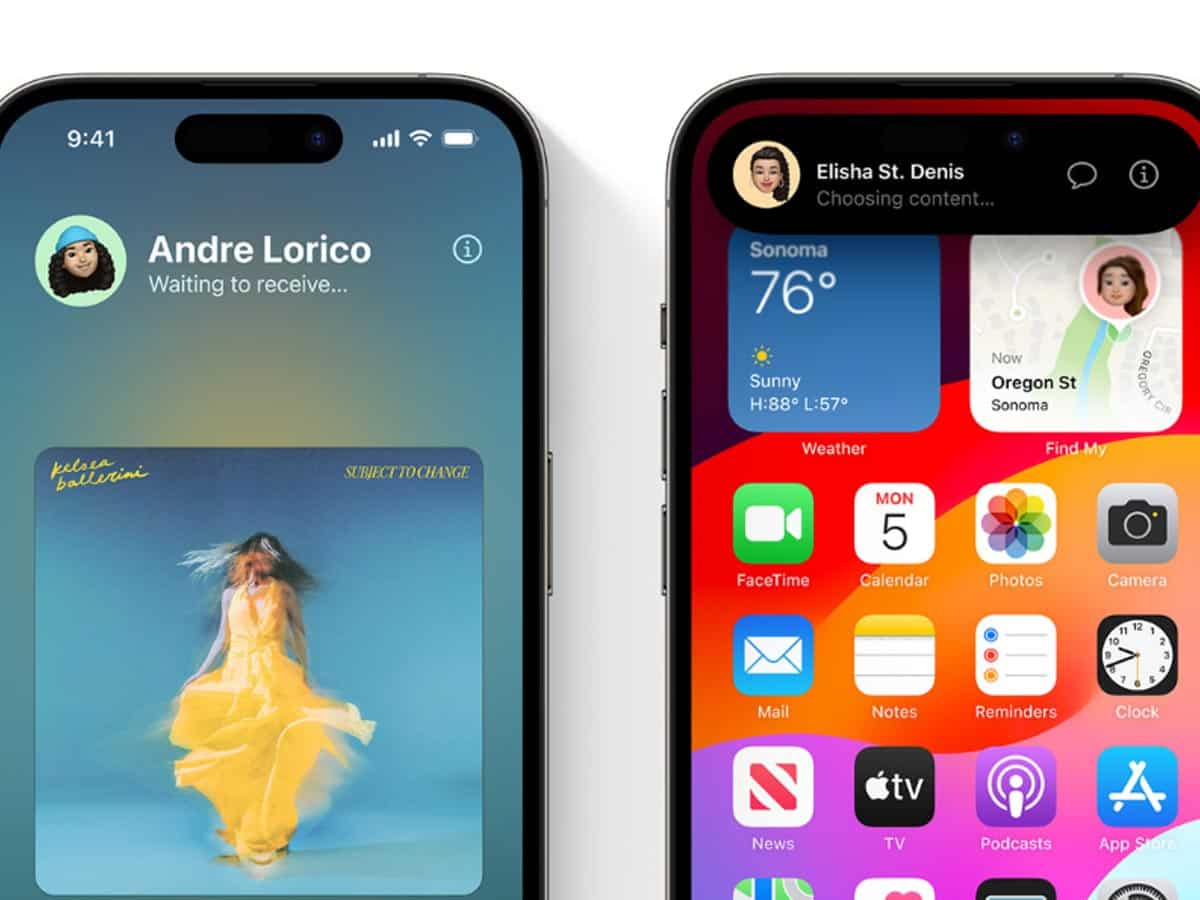 Apple unveiled its much awaited iOS 17 at the company's mega WWDC 2023 event on Monday, June 5 and the beta version for developers is now available to download. It is a limited-time public beta programme for iOS 17, allowing users to test the software before its official release for all later this year.
It's crucial to note that beta versions may contain bugs or performance issues, so it is recommended to install them on a secondary device to avoid any potential disruption.
The iPhone users who have updated their devices with iOS 16.5 can install the first iteration of iOS 17, which is loaded with many features and comes with new widgets.
You can also try iOS17 for free just by following a few simple steps.
Here are the steps to try Apple iOS17 beta version:
Visit the Apple Developer website and sign in with your Apple ID.
Open the Settings app on an iPhone.
Tap the General tab in Settings.
Tap the Software Update tab.
Press the Beta Updates tab.
Select the iOS 17 developer beta option in the list.
Return to the Software Update page and install iOS 17 developer beta 1.
iOS 17 features
iOS 17 introduces plenty of new features designed to enhance productivity and user satisfaction. The revamped Control Centre provides quick access to frequently used settings, allowing for seamless customization and a more intuitive interface. The new focus mode helps users minimise distractions by filtering notifications based on their preferences, ensuring maximum concentration during work or leisure time.
Apple's commitment to accessibility is also evident in iOS 17. The redesigned AssistiveTouch feature enables users with limited mobility to navigate their devices effortlessly using touch gestures. Moreover, a new Background Sounds feature offers a range of soothing audio options to enhance relaxation and focus.
By participating in the iOS 17 public beta programme, users have the unique opportunity to provide valuable feedback and contribute to the refinement of the operating system. Apple encourages beta testers to report any issues or bugs they encounter, enabling the company to address and resolve them before the official release.