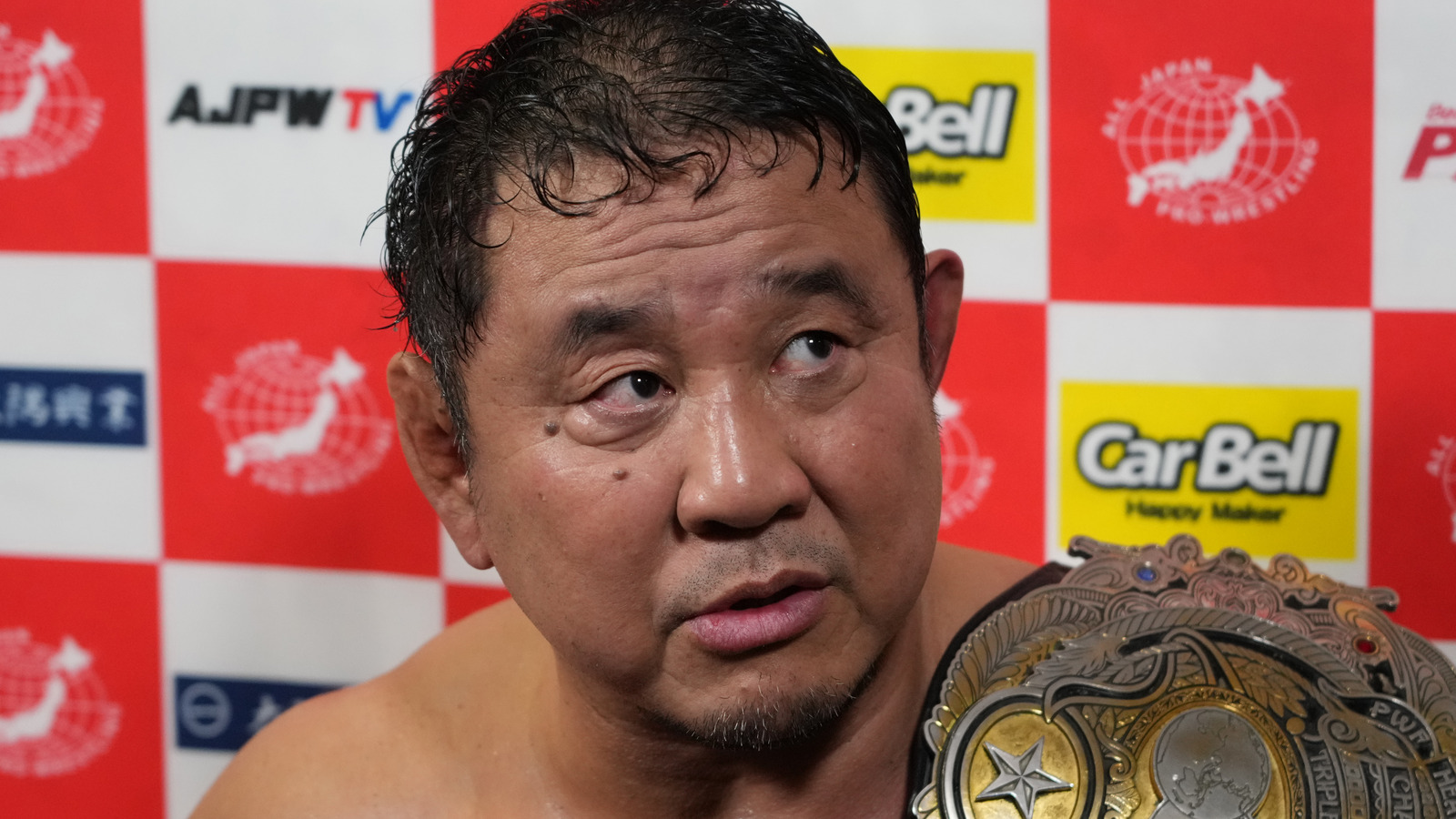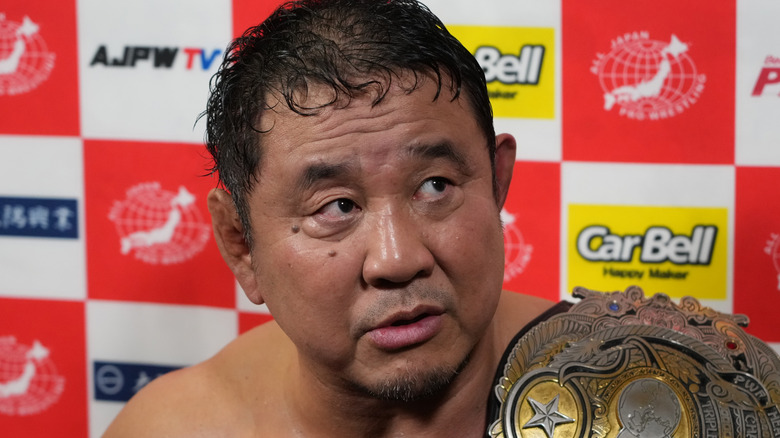 Etsuo Hara/Getty Images
Of late, NJPW has been loaning out some of its older wrestlers who can still go in the ring at a high level out to other promotions, such as Satoshi Kojima in Pro Wrestling NOAH and Yuji Nagata in All Japan Pro Wrestling. On February 19, Nagata's excursion became particularly significant, as he won AJPW's top belt, the Triple Crown Championship, from Kento Miyahara at Korakuen Hall in Tokyo. This made Nagata, 54, just the fifth wrestler to win Japan's three biggest world titles — the Triple Crown, NOAH's GHC Heavyweight Title, and NJPW's IWGP Heavyweight Title — alongside Kojima (who did it last year by winning the GHC Title), Kensuke Sasaki, Yoshihiro Takayama, and Keiji Muto. On March 21, he makes his first defense, against Shuji Ishikawa, and on Wednesday, NJPW's website published an interview to hype the bout, which included Nagata going into details about the injury issues he's had to overcome.
"Last year's Real World Tag League, I hurt my left knee, and going into this I'd hurt my right," Nagata said. "It was really tough for me to walk for a while, but I did all I could between Western and Eastern medicine to make it in time." He added that while NJPW, Japan's biggest promotion, has an athletic trainer to help the wrestlers on the road, the current iteration of AJPW is much smaller and does not, making his recovery more difficult. "I think I wasn't taking good enough care of myself and letting things slide as well. I really took that to heart; things were definitely rough for a time. I had to use a cane to walk for a while."
Not only did he need a cane, Nagata said, but he also had approximately 75 milliliters of fluid drained out of his knees. "I just didn't want to have a bad match, and we had all those fans on both mine and Miyahara's side coming out," he added, noting that the crowd's positive reaction to the match "was definitely a huge relief."
The 3/21 show at Ota Ward Gym will stream live on AJPW.tv.